Why a yacht delivery with us?
We have been moving yachts since 1999. Use this expertise to have your yacht delivered safely and reliably in Europe or worldwide. Sailing yachts are often transported as deck freight or by truck. We think that ships can be moved in the way they were built for. We do this. Gentle on material and on fair terms, with a handpicked, well trained team, supported by a reliable shore-crew. Why don't you come with us and get to know new horizons?
How does our yacht delivery service proceed?
We discuss with you how and when we could do the passage. Once all points have been clarified and we agree, we put our crew together, talk to the insurance, coordinate the travel dates, get missing equipment such as nautical charts or papers. Now the yacht can start. The support from the office remains, for example, when it comes to weather routing, spare parts or crew change. Usually we sail longer distances. If the weather does not match, we go to a port, but this is not couted as a working day. Our goal is to move your yacht gently, swiftly and safely to her destination. During the trip you have a crew and skipper guarantee (If someone leaves, we will arrange for replacement). Once the ship has arrived, you can expect a documentation, a clean, well-maintained ship and a correct billing. These processes have proven themselves in recent years, both for private and industry customers. We are happy to show our references.
Costs of Yacht Deliveries
The costs of Yacht deliveries are as follows:
1.) A processing fee: Variable, according to the distance and duration of the passage. We charge this fee for the organization of the team from our network, the support by our back office during the Yacht Delivery, and all the work which has to be done before and after.
2.) The pay: The standard day rate for a team is 290€. For pure waiting day, for example due to weather delay we charge only 150€. Some clients prefer a fixed price.
3.) Additional costs:
Food 15-20€/Day/Person.

Travel costs of the crew (we keep it to a minimum)

Diesel

Mooring fees (we know the best harbors)

Co-Skipper: Sometimes it makes sense to pay a second Pro
Included into the price of Yacht deliveries are usually:
Weather and passage routing by our back office with up to date software

Nautical charts for the passage

Satellite communication for high sea passages

Crew guarantee: If somebody has to leave we try hard to replace him/her
We can offer you different crew models:
Our Skipper plus amateurs
A professional yachtsman leads a qualified crew from our network
Our Skipper joins you
You are onboard. We support you with a skipper and one or more crew member.
Crew of professional yachtsmen
A professional skipper and co-skipper, supported by an experienced deckhand.
Skippers can be found quickly, but more is needed for a successful trip. Experience and routine with crews, technology and boat-handling characterize us as professionals.
More than 20 years of know-how.
Experience and seamanship lead the way, when it comes to yacht deliveries.
Worldwide – we know the common routes …

Top – our claim is always a perfect job.

Fair – towards customers and employees.
concerning Yacht Deliveries…
October 2019, yacht delivery / coaching Ijsselmeer-Greifswald: 46ft yacht, 350 miles

"Thank you very much for helping us with the transfer of our new yacht, everything went well and was fun!"

Steven, owner
October 2019, Yacht Transfer / Coaching Biscay: 44ft Norseman, Brest – Baiona 420 miles

"Stefan took us safely across the Bay of Biscay and we learned a lot, we are very satisfied!"

Danielle and Hendrik, owner
August 2019, Yacht Delivery Transatlantic: Catana 431, 3.500 Nautical Miles

"The trip, as it was and was driven was a coherent, round thing that could not have done better! "

Don Azor, Captain and Crewmember
June 2019, yacht delivery motor yacht: 18m Algarve – Le Havre, 1,100 miles

"I thank you all again for the perfect execution of the job. It was a good experience we have made with you, even if you here and there probably understated what happened to save our nerves. I assume, that this trip was a challenge for you, but perhaps also brought you further.

Thank you once again and with kind regards

Kurt Fenner, Basel
June 2019, assisted yacht delivery: Saare 46: Germany – A Coruña

"It was a pleasure to sail our brand new Saare 46 with you from Brunsbüttel to A Coruna. Your trip planning has brought us well through all weather conditions. Your experience and your careful handling of the ship has provided security to everyone on board. Not least, the mood on board was always relaxed and enjoyable; We would like to thank you for this valuable and pleasant support."

The owner couple
July 2019, Yacht Delivery Motoryacht: 17m Kiel – Gdansk, 300 Miles

"Great work! Thank you for delivering the Motoryacht in time with your crew.

Dave Starkey, Seven Star Yacht Transport, UK
May 2019, yacht delivery: sailing yacht: Etap 28: Plymouth-Baltic Sea, 600 miles

"Thank you very much for your company from Plymouth to the Baltic Sea." I learned a lot from you about the handling of the boat. The advice to replace the cooling water pump saved us a lot. Last but not least, it was a very nice experience to be with you in the Channel and on the North Sea.

Birgit from Hamburg
April 2019: Individual Training/Yacht Delivery: Orust (Sweden) – Lübeck (Germany), Baltic Sea, Najad 38

"Thanks for your competent support and patience!"

Stephanie and Christian W, Lübeck.
April 2019: Individual Yacht Delivery: Split (Croatia) – Koper (Slovenia), Adriatic Sea, Jeanneau 36

"Thank you so much for your dedication and your professionalism!"

Klaus M., Munich.
September 2018: Individual Training on Solaris 50, Liguria

"Thanks for the training sessions.They helped!"

Karin D. , Austria
Charter cruise on Solaris 58. August 2018, Dalmatia

"Thank you for skippering us in our holiday. We had a great time!"

Enrico A., Italy
August 2018: Delivery North Sea: 44ft One Off

"It all went well with Lennart and Thomas. Thanks again. I will call you for future plans, if this is okay. Regards Eckhard"

Eckhard B., Germany
July 2018: Delivery with owner. Bavaria 42. Kiel – Mallorca, 2.500 nautical miles, 3 weeks, Skipper and Crew of Yachtskipper.eu

"Thank you for bringing AMARA with us to the Mediterranean. We would not have made this trip alone. Everything worked out great!"

S. und M. Altmann, Club Nautico El Arenal, Mallorca
June 2018: 4 weeks charter cruise with guests on Solaris 58, Dalmatia

"We had a fantastic week onboard "Paint it Black". Skipper Lennart was top of the line. Serious, competent and still very easy going. The boat was a thrill to sail. Rapid, responsive and stunning. A few tecnical issues were effectively handled by Lennart."

Hans-Ole M., Norway
June 2018: Delivery Dehler 38, Hamburg-Stockholm

"Hi Rainer, we would like to send you, Tim, and Philip our greatest thanks for supporting us to bring Hedone from Wedel to Stockholm. She arrived in her new home harbour Saturday midday. Especially we would like you to know that Tim and Philip are both very talented and amazing people! We could not have wished for a better crew! Many thanks to you for identifying the fantastic crew and supporting the transport!!! With kind regards"

Zary & Malin, Stockholm, Schweden
Mai/Juni 2018: Delivery with owner, 1.800 Baltic – Amsterdam – London – Lisaboa

"Alright, thanks again, was a great trip, I was very happy with the team!"

Guido T. Sieger
April 2018: Delivery with owner, Hallberg-Rassy 49, La Spezia – Greece, 1.500 nm

"I was very satisfied with Yachtskipper.de's work. Thank you very much for the professional help in delivering our new yacht."

L. Jensen, Minden, North Rhine-Westphalia
October / November 2017:

Delivery Trimaran Dragonfly 35, Flensburg (Baltic)to Gran Canaria, 2,600 nautical miles

"I would like to thank you for the crossing, I benefited greatly from your expertise and found it a very interesting and enjoyable cruise."

Dr. M. Kottmann, Basel
August 2017: Delivery North Sea, Halberg-Rassy 36

"Now that we have arrived back in our home port Breskens, I would like to thank you again for the professional execution of the delivery trip. We were able to take back our ship in better condition than I handed it over! Now we have used your services for the third time and have always been very satisfied. This is also true for this time, in which the North Sea weather – even in mid-summer – unfortunately has not played well. I can fully recommend your services and would love to come back to you next time."

Many Greetings

Prof. Dr.-Ing. Horst Schulte, Aachen
July 2017: Moody 33, skipper and crew, after boat purchase:




Inverness (Scotland) – Heiligenhafen, 640 nautical miles:

"I really enjoyed the tour with you."

C. Feierabend, Lufthansa pilot (A 380)
June 2017: Cruise Sailing yacht: Holland-Baltic Sea:

"We would like to turn to you again to let you know that everything has gone to our absolute satisfaction. Our skipper Holger has brought us safely to our destination. Thanks for that ! Please give him our best regards!

I. and K. Strenger, Germany
July 2017: Yacht delivery Amel 54, La Coruna-La Rochelle, La Rochelle-Cuxhaven (nonstop)

"Thank you for the professional transfer of my Amel 54. You couldn't have done that faster and more professional!"

Mr. A.F., Germany
April 2017, Yacht delivery Amsterdam – Lanzarote, Sigma 362: "We are excited! Our Sigma 362 was transferred from Lelystad to Lanzarote and arrived a week earlier than expected. Our special thanks goes to the Skipper Rainer and the great crew! The boat has not suffered any damage, things for years with us on the to do. List were quasi by the way settled, we always had contact, knew where our boat is and are simply satisfied with the extremely competent service around! Should we have a yacht transferred again, we have your number and will also pass them on to everyone who wants them with best recommendations! Great that there is still a owned company in the yachting industry !! Björn N., Lübeck / Lanzarote
Delivery of Nauticat 39 from Pembroke Dock/ Wales to Brunsbüttel for Danish Company.

"Again, many thanks for your assistance, your service and your professional work.

We were very happy to work with you."

Knud R., Denmark
Motor Yacht Fair Stand @ BOOT Show Düsseldorf 2019

"Thank you for good help getting the stand on Boot/Düsseldorf organized!"

Best regards, S. Refsnes, SAGA BOATS, Selje, Norway
Talk to us about the

delivery of your yacht:
Dear Madames and Sirs,
we are sometimes at sea, but always return.
If you have not heard from us after a two days, please call us directly!
Or do it now::
Office: +49/ 40/38047423
Mobile (Rainer Holtorff) +49/176/ 961 502 47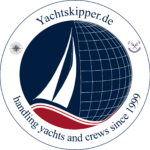 We work on yachts to the principles of good seamanship. Passion for Sea und Ships are our motivation.From tailor-made Crew- or Skippertraining, to the  professional Yacht delivery ,or assisted delivery, to the management of a Yacht at one location oder in worldwide cruise: We are partners for industry and owners and can look back on many satisfied customers.
Mai 2018: Yachtüberführung Jeanneau 49i Fehmarn – Amsterdam – London – Lissabon
Thomas Goetzen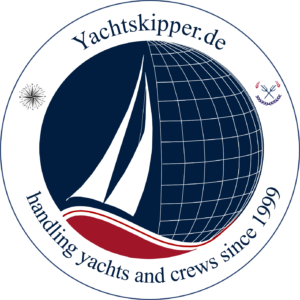 We work on yachts to the principles of good seamanship. Passion for Sea und Ships are our motivation.From tailor-made Crew- or Skippertraining, to the  professional Yacht delivery ,or assisted delivery, to the management of a Yacht at one location oder in worldwide cruise: We are partners for industry and owners and can look back on many satisfied customers.